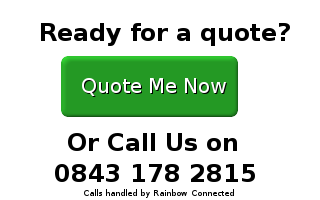 Ivan Massow, the entrepreneur who is hopeful to be elected as a future mayor of London, has urged London's Black cab drivers to be "pragmatic" and that waging a war against app based taxi booking systems like Get Taxi and Uber as "counter-productive". It has been said that there is no such thing as bad publicity and the publicity surrounding the rejection of the Uber app has resulted in an increase in sign up to it service by a whopping 850% (according to Uber)!
Mr Massow himself has cited that he'd wish he had put shares into Uber when it started from a business perspective and that he is, in fact, backing a new app called Bounce. This app differs as it apparently allows customers to book both minicabs and black taxis and allows drivers to bid for their jobs by lowering their prices. He hopes that this will level the playing field and give something back to black taxi drivers ad would ease any disadvantages. He was quoted as saying in the Evening Standard that "there are drivers for whom nothing other than abolishing all minicabs and Uber type apps is good enough". This will never happen but it is interesting to hear of an inclusive angle for all types of drivers even though some may say this seems to be a cynical self-driven PR exercise.
Interestingly, Steve McNamara, the General Secretary of the Licensed Taxi Drivers Association responded "We have no objection to the competition Uber brings. Our concerns relate to TfL failing to ensure that Uber complies with the same rules as every other minicab company".
Cheap PCO insurance is still very hard to come by whether a driver uses an app based system or not. Insurance companies do not select or have any preference as the risk is the risk and passenger liability remains an issue. The only real option to obtain sustainable cheap minicab insurance is to go through the pain of accruing taxi no claims bonus. Only this way will cost effective cheap taxi insurance remain at a realistic level.