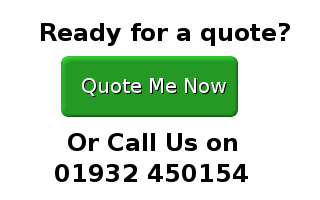 Compare Fleet Insurance – Welcome to the fleet insurance page from Insurancedealer. Here we offer highly competitive rates on company car fleet insurance, van fleet, courier fleet, minibus, taxi and coach and now for HGV fleet policies for haulage firms.
As fleet policies require a tailored service and does not lend itself to a "click and quote" model, we recommend Grafton Insurance Risk Solutions to compare fleet insurance policies for business owners with 3 or more vehicles. They will provide an impartial and comparative service without obligation across the entire insurance market and cater for mixed vehicles including any driver policies subject to terms and conditions. Have a fleet insurance policy for renewal?  Give them a call on 01932 450154 – their service is outstanding.

---
Business Fleet Insurance
Grafton Insurance Risk Solutions commercial fleet insurance department provides some of the best and cheapest fleet insurance quotes for UK businesses looking for motor fleet policies.  GIRS is a market leader in providing custom business fleet solutions for companies with three or more vehicles. They will deliver specialist requirements, implement risk management procedures, review claims experience and historic reserving practice to ensure a finely tailored policy and premium are presented.
There are many advantages with a tailored fleet insurance cover, principally allowing the business to cover all their vehicles under a single policy specifically to ease the administrative burden of insuring vehicles singularly.
With a single fleet policy there is only one renewal date, one payment plan and one point of contact when dealing with claims or adjustments.  Even when adding and removing vehicles throughout the duration of  the policy, the same will apply for the additional vehicles. The premium for the additional vehicle will be calculated on a pro rata basis and assists fleet operators in knowing that all their vehicles are insured, correctly administered and registered on the MID database  and that vehicles have not missed renewing a policy that can easily be done if you had say ten single vehicle policies.
By having all vehicles under a single fleet insurance policy will considerably ease the company's administration duties. Managing policy documents becomes far easier with only a single certificate and schedule to file.
Another advantage of a commercial fleet insurance policy is the costs. With individual vehicles you may have many different direct debits that have to be managed, but under a fleet policy you will know exactly what your single payment will be each month. This can be extremely useful in managing your company's cash flow and expenditures when you compare fleet insurance.
For more information or a quote to compare fleet insurance please contact GIRS or obtain an online fleet insurance quote.
---
Mini Fleet Insurance–  GIRS can provide highly competitive rates and terms for all type of businesses that run a mini fleet ofvehicles . Cover can include a mixture of cars and vans.
Compare Fleet Insurance – GIRS are truly independent and can negotiate the best deals on your motor fleet by comparing your quote with some of the UK's leading fleet insurance companies. To save on your fleet policy contact 01932 450154
Fleet Insurance Brokers – Grafton Insurance Risk Solutions is one of the fastest growing fleet insurance brokers in the UK providing tailored solutions to each individual and business. A member of the team  can also arrange an appointment to visit you at your work place.