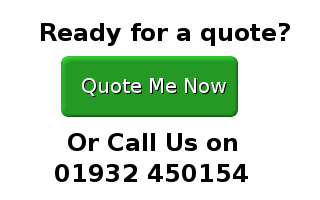 Welcome to our commercial insurance page. Insurance Dealer aim to make the process as quick and simple as possible, whilst also delivering excellent value. We can provide all types of commercial insurance policies including shop, office, large commercial combined policies and public liability cover.
Commercial insurance policies are available for all types of enterprises including small businesses such as:
Retail and Shop Insurance – insurance for most shops, retail outlets and restaurants where the overall stock and contents do not exceed £1,000,000. Shop Insurance covers a wide range of business needs including property damage and business interruption on an 'all risks' basis including subsidence, together with money and legal liabilities.

Directors and Officers Liability – A D&O policy will indemnify the director or officer for their liability in respect of claims made against them arising from any wrongful acts committed in their capacity as director or officer of a company. We can also offer companies the option to extend the D&O policy to include Employment Practices Liability providing additional protection for the company in respect of Employment Wrongful Act claims.

Office / Corporate Risks – From the small one man book-keepers office to large office based businesses with multiple offices.

Surgery and Clinics

Tradesmen and Contractors

Professionals / Business Consultants / Management – For the traditional professions (accountants, architects, solicitors and surveyors) we offer policy wordings compliant with the requirements of the relevant professional bodies.

Supply Teachers and Home Tutors – Liability insurance for supply teachers and private home tution including music lessons.

Restaurants, Takeaways, Bars, Pubs and Wine Bars

Public and Employers Liability

Commercial Combined / Warehouse / Factory / Distribution

Commercial Property – insurance that caters for all types of commercially occupied property owners' risks. Also commercial property portfolio's catered for.

Unoccupied Commercial Property – insurance for commercial property including empty shops, vacant pubs and warehouses.
Ensuring you have the correct commercial insurance for your business is essential, so why not let one of our commercial insurance specialists do the hard work for you? If you would rather human intervention and wish to speak to an expert, please contact our sister company, Grafton Insurance Risk Solutions on 0771 3644194 where they would be delighted to assist. Whatever your requirement, contact us using the form below, or by calling on  01932450154 to get a quote now.