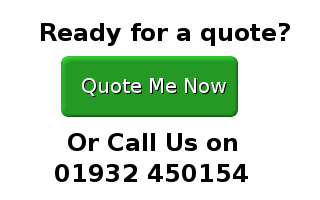 Getting the right level of cover for your shop business is absolutely essential. At Insurance Dealer, not only do we provide you with cheap shop insurance quotes but also ensure that you have the right cover in place. With experienced advisors at hand, simply complete our instant online quote form for a price and if necessary call us for any advise or queries you may have. Most shop businesses are covered through our online quote system but if your shop type is not listed simply contact us. All our shop insurance policies are arranged through leading insurance companies that specialise in the commercial insurance market. Insurance Dealer's online quote engine has over 250 types shop and retail businesses including cafes, newsagents, grocers, hairdressers, gift shops, cycle, bookshops etc. 
What is shop insurance?
A shop insurance is a commercial insurance policy designed to cover your shop premises, including the contents and stock within the building.  Our package shop policy also provides cover for liability claims that may arise.
About shop insurance
Operating any kind of shop such as bakers, delicatessens, newsagents, restaurants or hairdressers can be a lucrative business, but not without its headaches. Indeed, some events can pose serious financial risks and implications if not properly covered. Most people that run a shop put all of their efforts into their business, and often members of the family also work in the shop making the shop the sole source of income for a number of people. it is therefore crucial to ensure that a comprehensive shop insurance package will ensure that your livelihood and those who also rely on the business are covered against a multitude of unforeseen events and situations, such as damage,  malicious acts, theft, accidents, fire and flood.  Crucially, business Interruption cover is as important as covering the shop itself.  This will ensure that you do not have to suffer the financial consequences as well as the inconvenience should these situations arise and be compensated for even your lost revenue.
Summary of Shop Insurance Cover
Shop insurance normally covers the business contents of your shop with the option to cover the building also. Some of the situations you will be covered for include: malicious damage, theft, natural disasters, explosions, liabilities, floods and again the option of accidental damage. The summary and cost of cover will vary on the level of cover you take out, as well as on the shop itself. Shop policies can include a lot of exclusions dependant upon your trade, so it is important that you check the terms and policy details before you commit to a shop insurance policy.  In addition, security also plays a crucial part in ascertaining the risk and premium set by insurers. Obvious, yes, but so often overlooked.
Optional Extras on Retail Shop Insurance Policies
There are a host of additional covers available with shop insurance, and whilst you will have to pay a little extra on your premium these could prove invaluable in the future. You can select from extras such as:
Legal Expenses cover, which can provide valuable legal protection as part of your shop insurance which also include disputes with suppliers and employment issues. Some policies include this, so make sure you check before you commit.
"All Risks" cover for business items outside your premises can be covered such as a lap-top.
Goods In transit can also be covered whilst on the move in your vehicle.
Accidental damage is commonly excluded but is worthwhile, as accidents do happen and can sometimes be very costly.
Additional Information
It is crucial that you check any shop policy before making a commitment to ensure that it's right for your demands and needs and provides the levels of cover that you require for your shop. Policies can differ significantly between insurers, and it is advisable to compare both premiums and features before making a firm decision. Claims procedures can also vary between insurers. Whereas one insurance company may want to send out an agent or loss adjuster and will require the completion of various forms, other companies will deal with your claim directly over the telephone and will not send anyone out unless the claim is significant or there are special circumstances. Again, you should protect yourself and ensure that you familiarize yourself with the claims procedure of your chosen insurer.
Free Extras?
There is no guarantee that you will receive any free extras as such with your shop insurance cover, but again a few insurers "throw in" accidental damage, business interruption, "trace and access" cover or legal cover. If not "thrown in" you can pay an additional fee.
How can I enjoy cheap shop insurance?
Increase the amount of excess on your policy: The higher the excess on your policy (your contribution in the event of a claim) the lower your premiums are likely to be. However, if your premium is under £500, there may not be a significant difference to the cost of the policy.
Simple security measures:  All retail shop insurance policies will carry the condition that a minimum level of security must be in place for the insurance to be effective. If there is no additional stipulation, by adding an approved alarm, adding shutters or advising insurers if staff live on or above the premises, not only will most insurers offer further discounts but you will increase the number of insurers that will compete for your business. Of course, by adding these security measures, you are making your business more secure. After all, prevention is better than a cure!