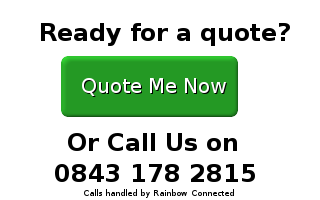 Whether you are responsible for a single Minicab or a fleet of Taxis, you will know that your insurance is an expensive necessity, and anything that helps you find cheap taxi insurance helps your business.
At Insurance Dealer we understand that you want the best deals you can find, and we aim to deliver low cost taxi insurance and mincab insurance to meet your needs. We are able to provide a range of suitable products including:
Public Hire Black Cab Taxi Insurance

Private Hire Minicab Insurance

Taxi Fleet Insurance

Taxi Public Liability

Taxi Office – Minicab Base Public Liability
We are committed to finding you a highly competitive quote for cheap taxi insurance. Whether you are a new or experienced driver we will search out the best deals on cheap taxi insurance, even on short-term policies for 1 month, 3 months or 6 months.
For a cheap taxi or a private hire insurance quote please complete our online quotation request form above or contact us at taxiquote@insurancedealer.co.uk or call us on 08431782815
---
How to Get Cheap Taxi Insurance
The range of insurance companies out there providing policies is huge, and the best method in tracking down these insurers and brokers offering discounted rates is through the web via search engines such as Google and Yahoo. Just type the phrase 'cheap taxi insurance' in the search engines and this will result produce thousands of results for brokers offering online quotations.
Not everyone is comfortable with purchasing their taxi insurance online, and for this reason most companies will also provide a contact telephone number of their websites. Before calling to enquire about cheap taxi insurance, it is best practice to make sure that you have all or most of the information at hand for the taxi advisor to give a quote over the phone. This information should  include:
Details of any existing insurance policy including the name of the insurer.
Full details of the vehicle to be licensed.
The name of your local licensing authority – for example London Public Carriage Office (PCO)
Details of previous or pending accidents, claims, incidents thefts on any motor vehicle including fault and non faults
Details of any motoring convictions and fixed penalty points
Details of any private car or taxi no claims bonus
You will need to specify exactly how your vehicle will be used, for example whether you will require private hire minicab insurance, public hire taxi insurance, or contract work such as school runs – a public hire insurance policy differs from a private hire policy, and you need to ensure you are correctly covered.  Your local taxi licensing department can help if you are unsure.
As with any car insurance policy, the age of the driver is an important factor in determining a cheap taxi insurance quote, and drivers that are aged between 21 to 25 years will usually pay a lot more than older drivers with a few years of taxi experience under their belts. Some insurers may specialise in policies for drivers over 25 and therefore not offer insurance to younger drivers.
It is important to disclose all claims and accidents since it is the duty of the policyholder to disclose all material facts. Some taxi insurers ask for claims history for up to three years and others for up to five years, so make sure you check. Remember even claims or accidents that are not your fault have to be declared.
If you intend to add an additional driver onto the taxi policy you will need to have all the details relating the second driver. As well as the usual identifying information for each additional driver, you will need to declare any accidents for the same period that was required for the main driver. Ensuring you have this information to hand before you start will save frustration later.