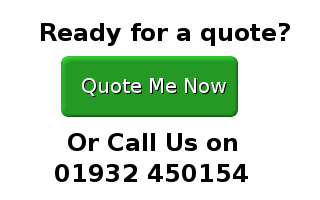 Having the right Public Liability Insurance is crucial both for the success of your business, but also your peace of mind. At Insurance Dealer we can provide a policy that is specifically catered to meet the demands of sole tradesmen and contractors and businesses that employ up to a maximum of ten employees. With over 200 trades to choose from our online public liability insurance quote engine can provide cover for most trades in Builders, Carpenters, Gardeners, Electricians, Plumbers, Gas Engineers, Gas Fitters and Carpet Fitters.
"Trade professionals are the experts in delivering quality and a valued service to their customers. They ensure that their customers safety and the safety of their employees is paramount. At InsuranceDealer we aim to provide you with public and employers liability insurance quickly and easily so you can concentrate on your customers and your business. "
LIABILITY INSURANCE MADE EASY
Professionals Public Liability Insurance
Powered by Simply Business, InsuranceDealers online quote engine provides a comparison for public liability insurance for professionals and consultants. Cover is available for sole traders and for businesses with up to 10 consultants. Suitable for professionals working in the finance sector, retail and management consultancy.
---
Liability Insurance – A step by step guide
Liability insurance is a general term used for a number of different types of cover. These are broken down into public liability, employers liability and products liability and within those types of covers, certain further covers are available also.  Sometimes professional indemnity, latent defects and performance related bonds are often included within the heading of liability also and will get a special mention further down. A brief definition of each cover follows, followed by a step by step guide as to how to arrange these covers.
What is Public Liability Insurance?
Public liability insurance covers physical loss, damage or injury to any members of the public or their property, for which you are negligent. The policy would pay compensation which could potentially include their legal costs and loss of earnings.
What is Employers Liability Insurance?
Employers liability is taken out by an employer who is responsible for their employees or sub-contractors working either manually or on a clerical basis. This policy covers claims made by employees against an employer as a result of any injury sustained as a result of the employer's negligence.  It is also a compulsory legal requirement to have this insurance in place and the certificate of insurance must be available for any employee to have access to read it. It must also be available for the HSE Inspectors (Health and Safety Executive) or face up to a £1000 fine. You must also retain the certificate of insurance for 40 years!
What is Products Liability Insurance?
Anyone who supplies products to the public must ensure that they are safe and fit for use. Whilst the manufacturers of the product usually bear the burden for any failure on the products part if the public are injured or their property damaged. However, retailers and wholesalers are not immune to being sued for death injury or damage and products liability will protect the seller if these events occur.
A guide to buying liability insurance
Anyone looking for liability insurance, whether it's for the new venture looking for their first policy or an established firm looking to change policies, must first decide the level of cover you need. Public liability indemnity limits start at £1 million increasing to £10 million and beyond. Most start ups and small contractors usually need £1 million indemnity and this keeps the cost down. However, when deciding the level of cover you require, you need to consider if a customer or council requires a minimum level that is higher. Similarly, a trade body that you are a member of may well require a particular limit. Check your membership requirements to be sure.
Declare the correct number of employees including temporary manual or clerical staff and labour only sub-contractors. These are deemed employees also as you are also responsible for their actions whilst they are in your employ and irrespective of whether they hold their own liability insurance.  Insurers offer two ways to insure liability insurance – either on a "per-capita" basis (where the insurer bases the premium on the maximum employees you may have) or on a "wage-roll and turnover" basis (where your estimated turnover and payments to employees are used to calculate the premium). This is usually more cost effective for those trades that have a high variation of employees throughout the year or where the company is larger. Ask for quotations both ways.
The minimum indemnity limit for employers liability is currently £5 million but almost all insurers automatically provide £10 million as standard – the number of employees you have will greatly affect this part of the premium, especially for those trades who work at height.
Declare your trade accurately. Issues arise when a builder, for example, completes a plumbing contract in isolation and not part of an overall building contract and a flood occurs. Insurers will not pay a claim as the occupation should be declared as a builder and a plumber. Property maintenance is a particular grey area as it covers a multitude of trades, however if there is an emphasis on a particular trade with this description, it should be declared also.
Remember to declare if you conduct any groundwork or particularly if heat is used in the course of your trade. This also includes heat guns, blow torches and seaming guns.  This is a crucial factor for insurers and must be declared accurately. A typical example would be that of a start up roofing company that does mainly tiling and slating.  A job crops up using hot asphalt roofing or bitumen. This also must be declared as, typically, that would when a claim occurs.
Most insurers will also include, at an additional cost, a host of other optional covers such as tools, contract works cover, own plant or hired in plant or personal accident and illness. Ask for these quotations to be broken down and also ask what the excesses are.
Consider the implications if you're are doing any design work. Public liability does not cover direct financial loss as a result of your actions. For this professional indemnity is required and, whilst optional, can prove invaluable if incorrect drawings result in a financial catastrophe to the client, for example.
More substantial contracts may require a bond between yourself and the client providing a financial guarantee to client should the contract not be met. Seek proper professional advise from a broker.
InsuranceDealer can provide bespoke public liability insurance quotations for almost every trade in the UK, whether you are a sole proprietor, partnership, limited company or a PLC. Contact us for impartial terms from the UK's most respected insurers.