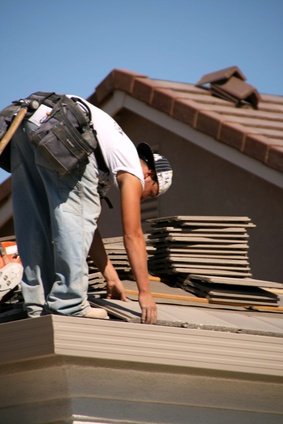 Roofers insurance is an essential form of cover for all roofing contractors. Covers available include public liability, employers liability, legal expenses, personal accident and professional indemnity.
Roofers liability insurance excluding heatwork.
Roofing contractors cover including the use of heat.
Cover for temporary employees.  
Cover for sub-contractors.  
Public liability insurance limits of £1m, £2m, £5m and £10m available
Flat roof roofing policy for hot roofers with application of heat use.
The roofing contractors liability cover will protect the roofing contractor including their business in the event of a client lodges a claim for personal injury or property damage. A customer can only claim for damages or injury if this has been caused by as a direct result of the contractors or an employee of the roofing contractors negligence as part of the roofing contract.
For a quote on cold or hot roofing insurance please contact our commercial department on 0844 477 9805 or complete our online call back request form.